Capeharts with Custom Cabinets and Art Finishes

The Capehart cabinets were always of the highest workmanship, with expensive woods and veneers, as well as with detailed and intricate moldings and carvings.

The cabinet design was delivered by some of the leading furniture manufacturers and designers, encompassing such classical styles as Adam, Chippendale and Hepplewhite, but also providing Art Deco and Streamline Moderne designs to suit progressive tastes.
Standard Capehart 407 "Neo-Classic"


The most elaborate design ever produced by Capehart was the CHATEAU 404 Capehart, an Adam style cabinet made from Koa wood with intricate floral inlays in the player compartment doors.

For these reasons, it is rather uncommon to see a modified Capehart, but some high-end furniture stores would offer custom finishes for a stock Capehart model. Even more sophisticated buyers had the Capehart components installed in an existing or custom-made cabinet.

Custom Cabinets

Capehart 400 with a breathtaking custom cabinet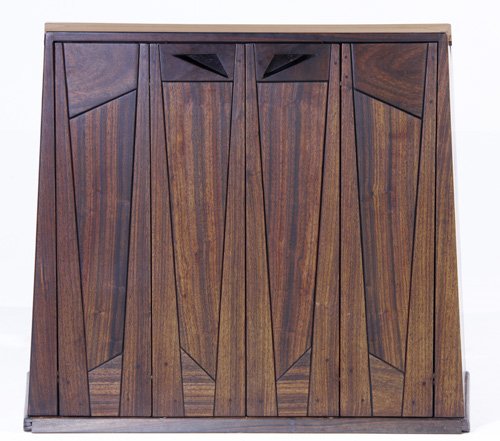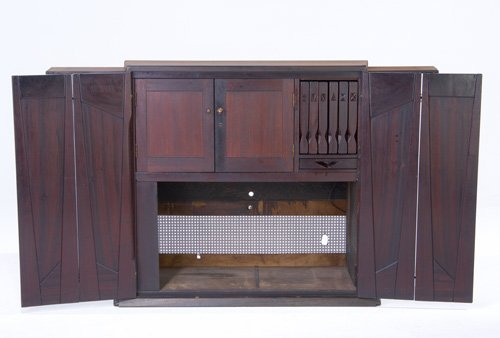 Victor 10-70 Automatic Electrola (1927) upgraded with a Capehart Changer, Scott Radio, custom painting



Custom Finishes
Capehart 500 - The "Painted Gypsy Funeral Wagon"

This unique example of a Capehart 500 was recently saved, literally, from the wrecking ball.
Affectionately known to collectors on the East Coast as the "Gypsy Wagon", this extraordinary Capehart 500 was custom painted with rococo motifs, and all flat panels on the cabinet were covered with reverse-painted mirrors. Even the grille cloth was painted with bucolic scenes.


Japanese Lacquer Capeharts


For reasons unknown, a number of post-World War II Capeharts turn up in Japanese/ Chinoiserie black lacquer finishes. These were usually provided by the furniture store, or an independent artist.
Capehart 400N (1946) with custom cabinet



Capehart 112N (1946) with south-sea decorations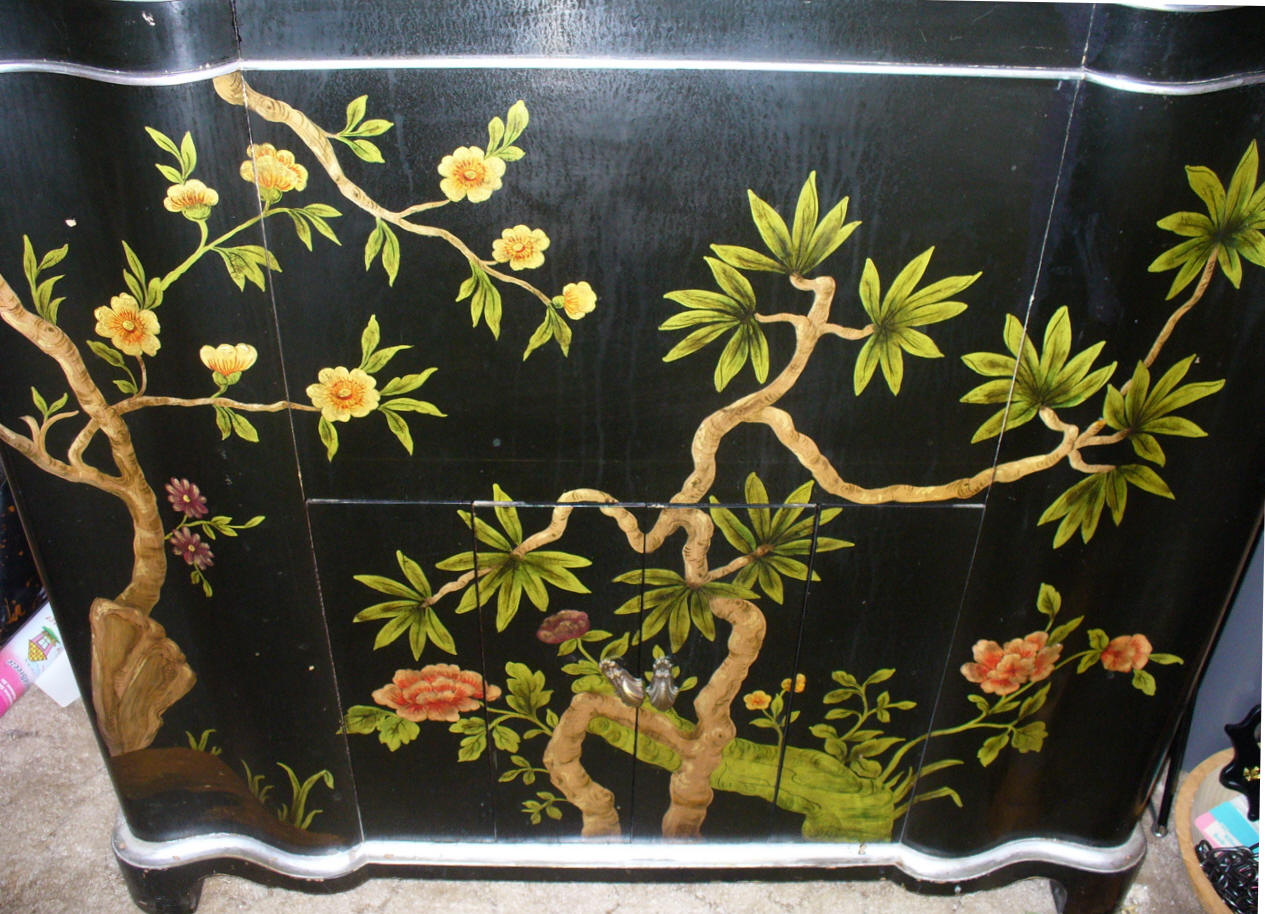 Capehart 400N (1946) in custom Steinway Cabinet with Japanese Decorations

In 1946, Capehart had an impasse in their cabinet manufacture.
For this reason, the piano manufacturer Steinway & Sons designed and manufactured 50 custom Steinway cabinets for the 406N Capehart in black piano lacquer. Only one of the cabinets is known with Japanese decorations.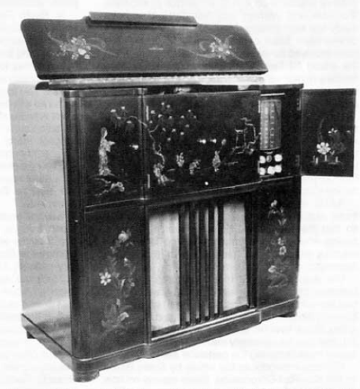 As always I am very interested to hear from you.

Contact me at: sgimips1 "at" yahoo "dot" com

And thanks so much to the excellent electronic restorer Chuck, by whose gracious help I am able to publish these pages.

ALSO: After having my 1946 Capehart for 2 years, I feel like upgrading to a '48 model.

If you ever see a Capehart with a chrome tone arm and a silver head shell on Ebay or in a local antiques store, please send me an email. I will be eternally indebted to you.

---
Again my great thanks to Chuck for his great help in creating these pages. Pleases check out his other web pages with even more fascinating early audio and TV tube electronics. One level above this page, you can find more fascinating changers with video clips.

My thank also to Robert Baumbach who provided many pictures, and many other people that always helped with their advice and expertise to make these fascinating machines run again as reliably and beautifully as the day when they were bought.